A Break for Grapes
As many of you know, we are planning on opening as a winery within the next few years. Although we aren't open as a winery just yet, we still do winery-like things in preparation for our big debut. Since we didn't host a wedding here last weekend, we decided to take some time to do a little maintenance around here, including harvesting part of our vineyard!
We had some great friends and family (Thanks, Tell Parris and Laurie Martin!) come out and help us pick the left half of our small vineyard. It was an early morning for Tell and Jordan, since they decided to start at 7:15 a.m., but they were up for the challenge. Here are some shots from our small harvest!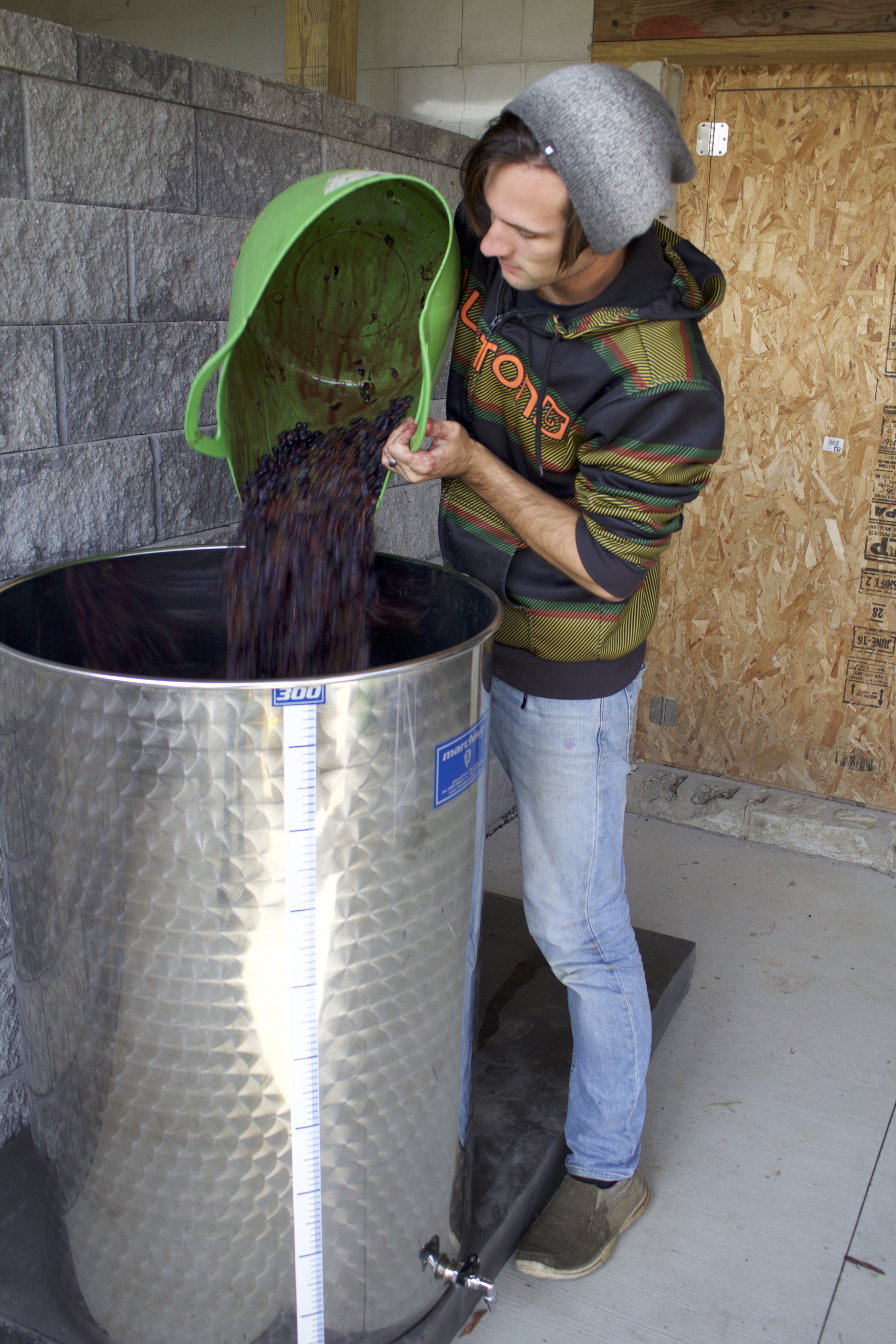 Even though the work on the building and grounds is never fully done, we are thankful that the majority of the major construction on the building is complete – for now J - but with a break in weddings this past weekend, we had enough time to complete, what feels like the finishing touch on the interior of the building – sealing the floors! Wendy spent her entire Saturday and Sunday on this project and it's something that we feel relieved to check off the to-do list.
Fall is a magical time in Michigan and we hope you all are enjoying the beginning of it! Stay tuned to the blog in the coming weeks, as we have many more weddings coming up and we can't wait to share elements of their special day with you!